Welcome to ECatsBridge
The 2019 World Wide Bridge Contest
The 2019 WWBC wil be on Friday 7th and Saturday 8th June, with prizes including free entry to the 2020 World Bridge Pairs Championships ! Full details are here ...
The Bill Hughes Pairs
The Bill Hughes pairs is at the end of June as usual - please click here for more information about this event and how to enter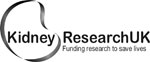 The 2019 Kidney Research Pairs
The 2019 "KR" pairs will be on Thursday 11th July - do join us if you can and help us raise funds for this charity that does so much good in its field .. more information is here ...
Calendar of events:
Click here to go to our calendar of forthcoming events throughout the year
Our Privacy Policy
Players in the Simultaneos Pairs should be aware of the following clause from our Privacy Policy:
"When you enter a Simultaneous Pairs as a competitor, your name and the club in which you play
together with the country in which it is located (but not its specific address) will be displayed on our
website as part of the results for the event. Your entry to the event signifies consent to this as part
of the competition. The data thus given will be retained as archive information on the website."
Our Address
The address for ECatsBridge is
Mill Cottage, Voy
Stromness
Orkney
KW16 3HX
Great Britain
Our telephone number stays the same - 01787 881920 or you can email Anna (always best!). Read more in the About Us section and you can see how we are getting on by reading our blog !

---
General News from ECatsBridge ...
Have a look at our Archive Bulletins and Programmes - you can search for any player or just browse through.
---